Bio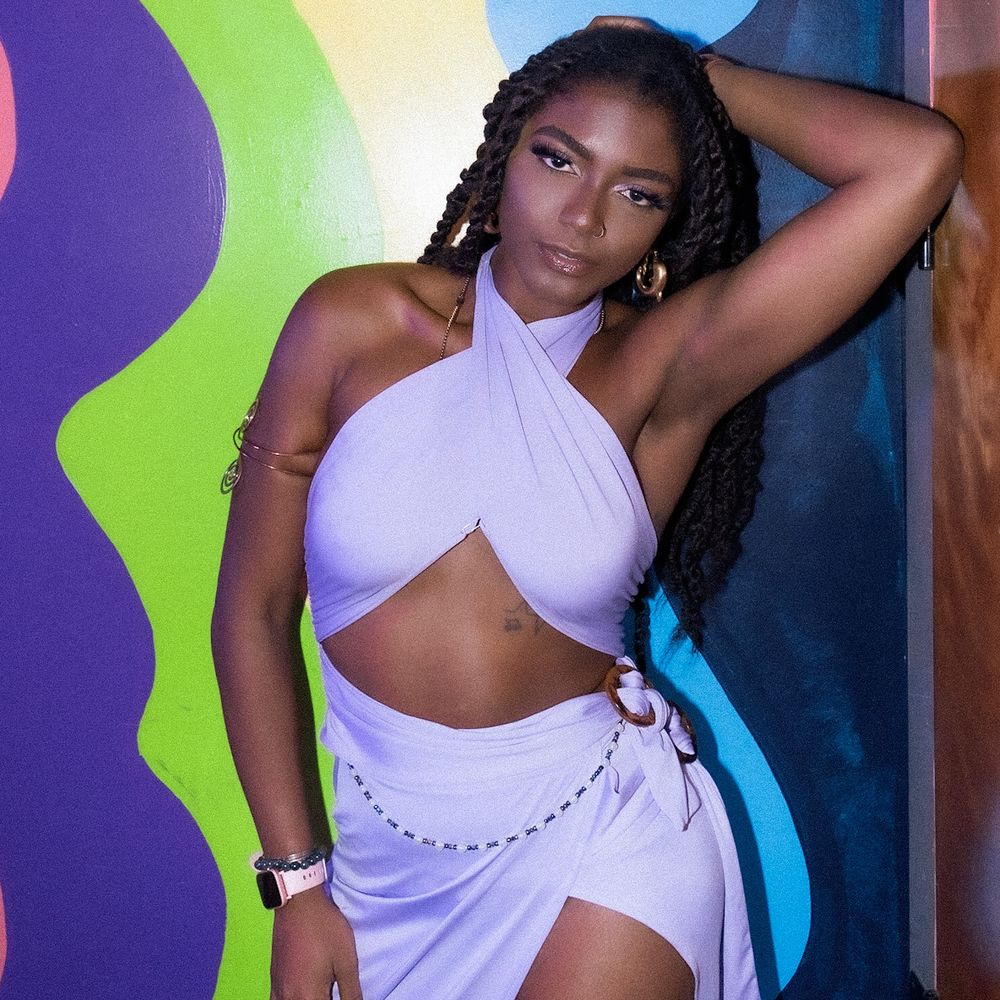 Lolly Mariah
"Lolly Mariah is a star"
Born Natalie Mariah Tolbert, Lolly Mariah is a Neo-soul/ R&B Singer and Songwriter from Detroit, Michigan. With the vocal sounds of a siren, Lolly Mariah incorporates Jazz, soulful harmonies, and fusions of electronic flair into her music.  Lolly keeps a LowKey vibe, which is evident in her debut album "Siren", and recent meditative EP Permission to Lollygag. With a growing music presence in both Detroit and New Orleans, Lolly Mariah plans to spread love and art worldwide via performances and cultural experiences using her platform, The LowKey Collective.

Elements of Billie Holiday, Erykah Badu, Lauryn Hill, Jazmine Sullivan, Chrisette Michelle, and so many more can be heard in this upcoming artist's unique sound. They each inspire Lolly to be creatively free and bring a unique approach to the R&B/ Soul scene.

Lolly Mariah's lyricism is heavily influenced by her spiritual practices and love for all. She incorporates spirituality, nature, and self-reflection in her projects. Truly a sight to see, her keen ear for flow and pitch give Lolly Mariah the rare ability to freestyle full songs during live jam sessions. Lolly has been accoladed by becoming a Motown Amplify Singing Competition Finalist in 2020 as well as being featured on several performance and radio platforms!

More than just your average performer, Lolly Mariah also uses her platform to advocate for social justice initiatives. While in New Orleans, she connected public health education with the music industry, working with iPrevent- Odyssey House Louisiana and partnered with health organizations to provide testing services and disease prevention opportunities at The LowKey Collective showcases. In 2021, Lolly Mariah received the Spirit of Detroit Award for her role in planning and presenting a Juneteenth event that increased revenue amongst black businesses in Detroit. Currently, Lolly Mariah uses her creativity to promote youth musicianship and expression in partnership with Notes for Notes, a National non-profit with a Detroit Studio. Lolly also is the face of many brands that prioritize community impact, from clothing brands to cannabis businesses.  

Lolly Mariah's ambitious and adventurous personality along with her unique talent are the driving forces in her career. Everyone should know that Lolly Mariah is a star!!